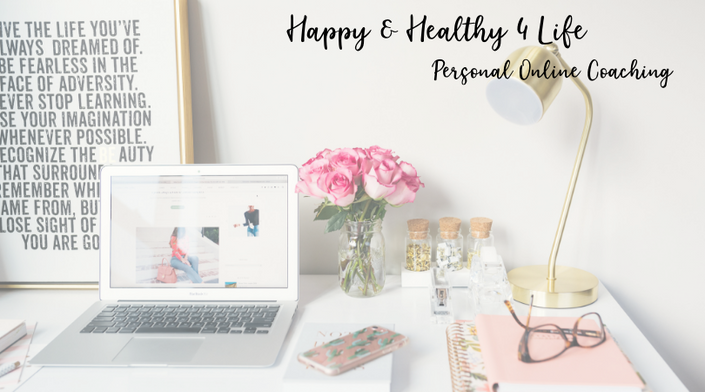 Happy & Healthy 4 Life Personal Online Coaching
Completely transform your body, mind, and spirit!
YES! I'D LIKE TO APPLY!!
Do you feel stuck in what feels like a never ending cycle of overwhelm, yelling, #momguilt?


Do you feel frustrated and alone and like nobody understands what it's like to be in your shoes?


Do you hate what you see when you look in the mirror?


And that bag of cookies (donuts, wine, chips, ~insert comfort food here~) that you eat when you're stressed just makes things worse in the long run?


Have you tried diets, exercise, MLMs, oils, but nothing seems to work?


Are you ready to make a change once and for all and say goodbye to the demons of your past that still try to haunt you?


Do you wish you could love just being you, waking up each morning loving life and looking forward to the day?
Do you feel like your dream life has become more like a nightmare? You're tired all the time, you haven't washed your hair in a week, and you feel guilty if you take any time for yourself. You don't like who you've become or how you look. Worse, you feel bad and worry that things will never change. You feel haunted by past mistakes or traumas. To add insult to injury, the cookies or fries you just ate to feel better did nothing but make you feel more guilty! And the wine-let's not go there! But ugh!
- OR -

Maybe you're a working mom and really struggle with juggling the responsibilities of motherhood and work. You're overwhelmed and tired. All. The. Time. The stress makes you eat compulsively, and the momentary satisfaction you get from comfort foods quickly turn to guilt and anger at yourself. You wonder if it will ever get any better.

- OR -

Maybe you felt super confident and prepared to be a mom, but then your kids gave you a reality check. You feel like you missed out on the fairytale life that others seem to have and worry that you're the only mom who feels like this. You get overwhelmed and yell, then you feel bad and spoil them to make up for it, and spoil yourself with some treats as well. Your favorite childhood comfort foods make you feel better but only for a little while. Then. you. feel. worse. and fat.
✔︎ What you want more than anything is a way to effectively manage stress so you can enjoy your life more.

✔︎ You long to find a way to ditch frustration, or #momguilt, and the cookie jar for good.

✔︎ You want to have effective ways of dealing with past traumas without stress-eating or emotional eating.

✔︎ You want to feel good when you look in the mirror and love your life!.

✔︎ You want to react calmly and peacefully with your everyone in your life, and stop triggers before they get to you.
You may think that:


"Overwhelm is just something I need to put up with.
It's selfish for me to take care of myself; I don't have time. My kids or partner have to come first; that's just how it is. The only problem is that over time, my frustration builds up, I feel triggered, and I snap at them! Then guilt takes over, and I drown my sorrows in Mac 'n cheese...or cookies....or wine. It makes me feel better, if just for a moment. I just don't see a way out of this cycle."
"Comfort foods make me feel good. What can I say?
When I feel stressed or down, I know I can always life my mood with my favorite comfort foods. They remind me of happier times. The only problem is that I get so mad at myself afterwards, and then I feel worse.

"Stress is just something that comes with life and motherhood,

Just like peanut butter in my hair or on the butt of my new jeans. As a mom, I feel like I have to do everything. Cooking, cleaning, working, kid chauffeur. . . . it's all part of my job, and I expect perfection of myself. But sometimes I feel so overwhelmed. I get angry or frustrated and I eat. and eat. I know I shouldn't, but I can't seem to stop!"
---
"I've tried so hard not to eat emotionally and used all my self-discipline, but I've had no luck. Why?"


It might be because you've been focusing on crazy amounts of exercise or strict diets that make you feel deprived rather than an approach that's geared to your specific needs. You are a unique individual with both strengths and weaknesses that are different from those of other people. You deserve an approach that honors all of you, not one that is cookie-cutter.

Maybe it's also because most methods of stress relief or weight loss avoid the heart issues and past traumas that can lead to emotional or stress eating. Often, once those are addressed and you have a healthy way to process and remove triggers, you find it's easy to eat consciously and healthily and to treat your body to exercise. It becomes easier to love yourself.
Loving yourself is key.
Once you love yourself, you can take care of others much better because YOUR cup is full and overflowing. When you take care of you first, you become the best version of yourself, and then you are able to give to others. When you nurture yourself and get to the root issues of WHY you get so overwhelmed, yell, and eat emotionally, you can conquer BOTH the stress and the emotional eating.

You become a better mom, a better partner, a better person. You easily love others, and set a positive emotional tone for everyone you interact with.
You feel great! You're happy! Weight comes off easily without dieting, and you exercise by doing activities you love, not because you have to.
Life just gets better!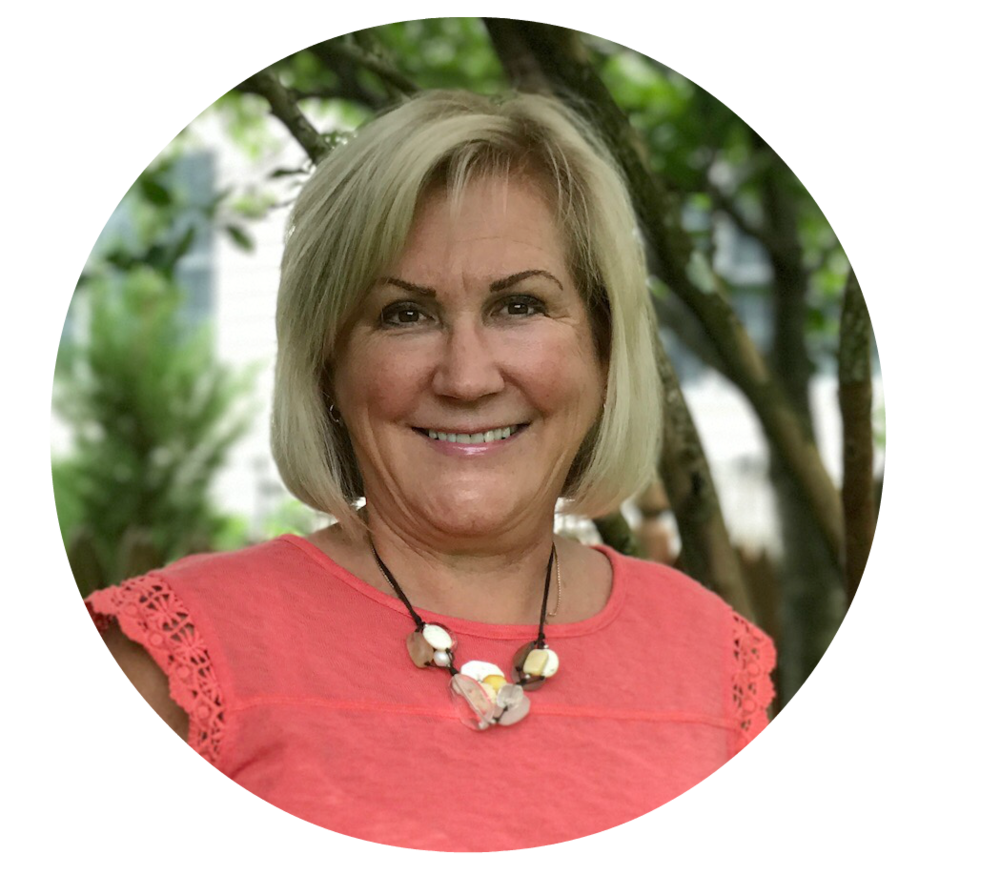 Hi I'm Beth! I've been coaching individuals and moms for more than 10 years. I hold a Doctor of Ministry degree from Liberty University and completed my life coach certification through Coach Training Alliance. I'm also a certified Brittany Watkins Weight Loss Coach and EFT practitioner. My specialties include coaching individuals who struggle with emotional eating or other self-destructive behaviors due to past spiritual woundings, so they can overcome these traumas and replace negative or unhealthy behaviors with positive habits and a fresh, joyful outlook on life.
So often, we bury traumas that have occurred in childhood rather than working through them in a healthy way. These buried traumas have a way of resurfacing in adulthood in the form of compulsive or self-destructive behaviors: food or other addictions, relationship difficulties, rage or anger that surfaces at the worst moments, and overall sadness and anxiety. I can show you a better way to move forward with health and happiness.

I am an expert at lovingly helping you identify the triggers behind your emotional eating or other destructive behaviors and gently guiding you to process and heal these soul wounds once and for all, so you can triumph over them. I also works with children on a case-by-case basis.

I want you to benefit from the mistakes that I made and the successes I've had.
When you work with me, I will coach you from a perspective of empathy AND experience, and show you how you, too, can eliminate the stress and overwhelm that leads to anger, frustration, and emotional eating. I've been there, so I can relate to how you feel. I also know how great it feels to be on the other side! And I know that I've positively touched the lives of hundreds of moms!

Imagine...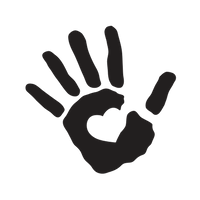 Imagine having proven stress-relief techniques at your fingertips. so you can face each day with strength and calmness.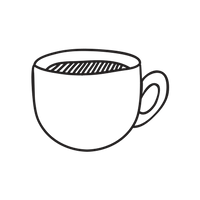 Imagine waking up each morning loving yourself and so happy to be you.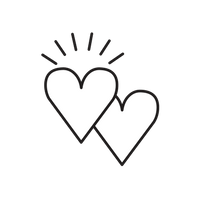 Imagine feeling confident, knowing that when you look in the mirror, you'll look and feel great about yourself!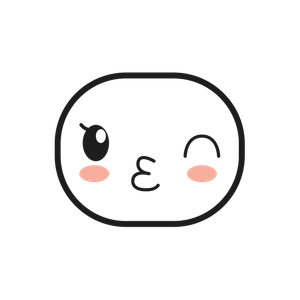 Imagine what it feels like to ditch frustration and overwhelm AND kiss emotional eating goodbye for good!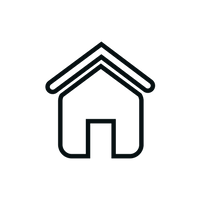 Imagine having a peaceful home with thoughtful kids who listen and behave better because they are picking up on your calm and loving vibe.

With my private, one-to-one coaching, you will receive: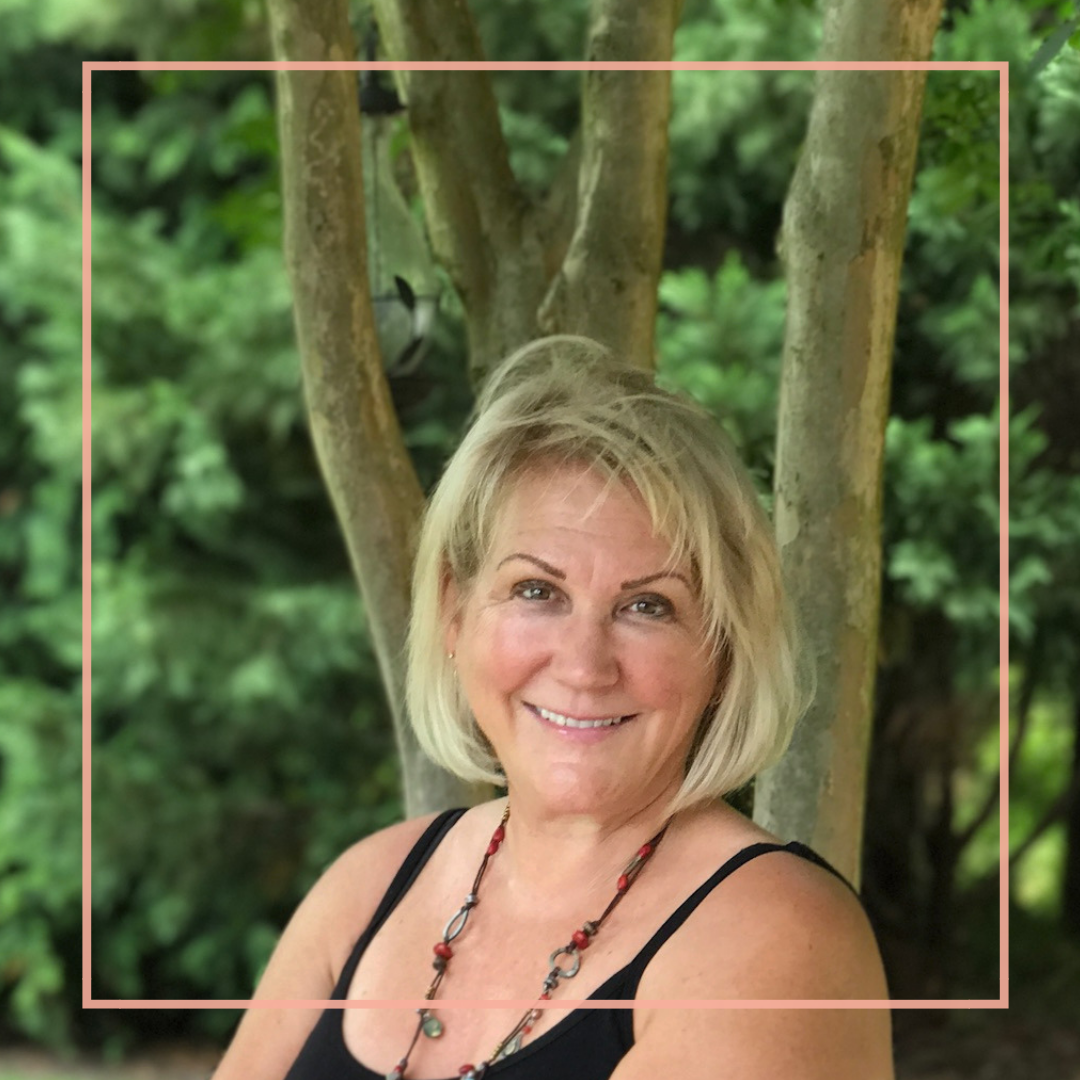 📆Personalized one-to-one, private online coaching sessions and follow-up from me for 6-8 months.

---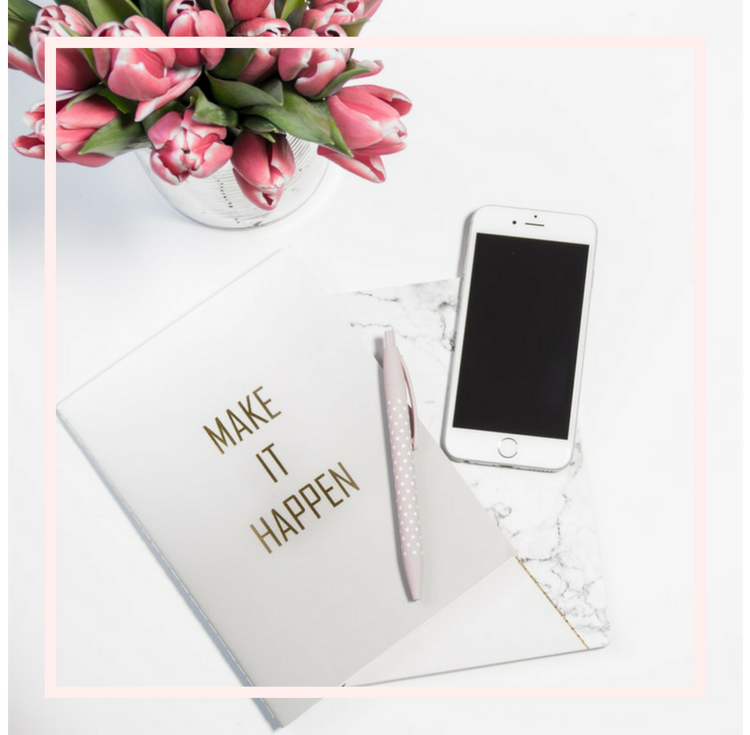 ☎️26 1-hour private, video conferencing sessions


☎️FREE access to Happy & Healthy 4 Life group coaching sessions

---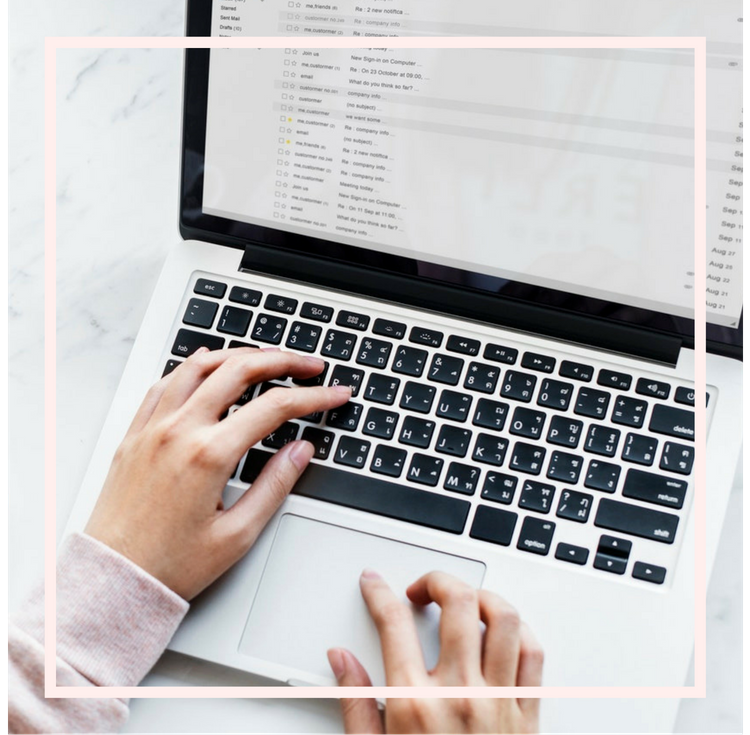 💌Unlimited email, text, or Messenger follow-ups during our time together
💌FREE access to Happy & Healthy 4 Life course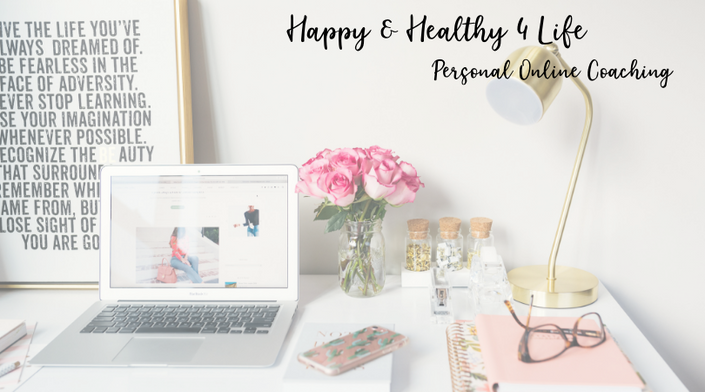 Happy & Healthy 4 Life Personal Online Coaching
Completely transform your body, mind, and spirit!
YES! I NEED HELP!
---
Here are some of the things previous clients have worked on, but remember, you can set the agenda and together, we can overcome anything your heart desires!
---
How to handle bad attitudes from the kiddos (and how to detox both you and your kids from attitudes that you've just resigned yourself to accepting.


How to process through past traumas that cause you to overeat.


How to finally eliminate triggers and have a fresh start.


Proven techniques to conquer both stress and emotional eating.


Actionable strategies that you can put to work ASAP for both you and your family to start each day with anticipation that it will be a great one!


Step by step guidelines to solve the priority puzzle that so many of us seem to be caught up in these days.


How to attract more positive behaviors and happiness into your life that's contagious to everyone around you.


Proven long term strategies and techniques to help you (and your kids) remove emotional blocks and manage stress easily over the long haul.



Easy to implement steps to pass on faith to your children and to make sure that they understand the why behind your values, boundaries, and beliefs.

"Thank you for coaching me and my daughter. Things were spiralling out of control, and I felt so helpless before we worked with you. I wanted you to know that I've grown so strong, and she's doing great….I remember that you would say to me that I was a strong warrior and the Mama Bear... I'm proud to say, you were right! God is good!"
- Jackie

"As a mom to two young boys, I yelled a lot! They would pitch a fit. I would yell, and things would go downhill from there! Now, yelling and anger are a thing of the past; my kids listen better, and we are a happier family. Thank you!"
- Rachel
---
So how is Happy and Healthy Total Transformation coaching different than other life-coaching or counseling?
---
First of all, my coaching begins with the premise that you CAN SUCCEED! I believe that you HAVE what it takes to conquer stress/mom-stress and emotional eating, take care of your own needs, and learn to be your best and most authentic self. Together we identify and conquer the root causes of your overwhelm, anger, stress, and emotional eating. By using very specific, proven techniques that I will show you, you can make major progress in a surprisingly short amount of time. Months rather than years, even for huge triggers and traumas.
When you work with me, I am your biggest supporter and advocate. You set the agenda for what we want to talk about and the personal and family issues you feel you need support with. Then we work together to make positive and lasting change happen! We can start with the emotional eating, the frustration you feel, painful childhood experiences, whatever it his that bothers you the most. Trust, though, that you CAN succeed! You can leave past traumas and triggers in the rear view mirror. You CAN live each day with joy! Loving yourself and spreading that love to others. I'm here to help you make that a reality.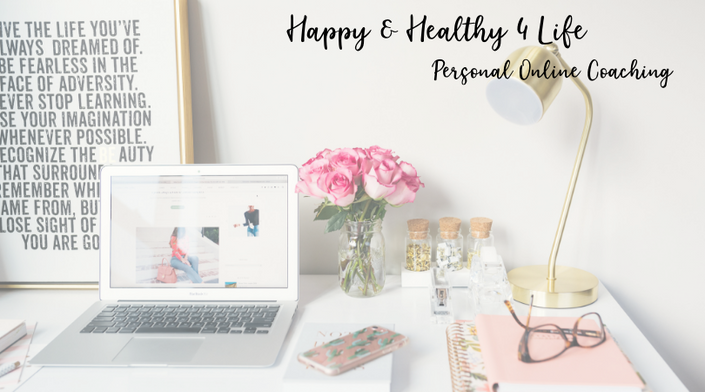 Frequently Asked Questions
What is your experience?
First of all, I raised four kids of my own, and now help out with the grand-littles. I've worked on my own as a Certified life coach since 2013. Before that, I served as a children's director and family ministries director in area churches, where I coached many parents and children. The main focus of my doctorate (DMin, Doctor of Ministry) is also children and families. In 2019, I will complete certification as an emotional eating coach. I approach all of my coaching relationships with love and respect.
Do you guarantee results?
Because coaching is a partnership between coach and client, there is no way to promise or guarantee a specific outcome. What I can guarantee is that I will show up and do my part 100% to help you achieve your goals and move from point A to point B. Lasting results come when you, the client, take action and make changes in your parenting. I'm here to help you make that happen.
What if I want to discuss something that is outside of the typical structure of your coaching?
As your coach, I work for you! You are free to set the agenda according to your needs. The agenda I shared here is only a guideline. You are in charge! We can approach things from whatever point/perspective you are comfortable with and work on whatever areas you feel most strongly about.
What makes one-on-one coaching better than a course or book?
One-on-one coaching is a unique and creative collaboration between the coach and client. That's where the magic can happen. The PERSONALIZED ATTENTION that you get with one on one coaching can help you uncover your strengths, and the areas of limiting beliefs that might be holding you back. Together, we will help you discover your parenting zone of genius, stop yelling, lose the overwhelm, and enjoy motherhood more!
You have a choice:
You can keep struggling with the cycle of overwhelm, yelling, shame or guilt, and emotional eating, and do your best to overcome it on your own, or you can hop off the emotional-eating merry-go-round and into a place of confidence, abundance, and love, where you feel great about yourself and others, AND love what you see when you look in the mirror!



APPLY HERE FOR YOUR 20 MINUTE CHEMISTRY CALL.
Ditch the stress AND the emotional eating for good!